Frequently Asked Questions
Products
Q. My horse is bothered by midges and reacts to bites. Which product is best?
You should look at the Sweet Relief range, which will both help prevent bites and soothe the skin.
If you start your regime early enough in the year, you may be able to stay on top of things with the Sweet Relief Lotion, but there's a full range of product options depending on how much rubbing has taken place.
It's important to apply Sweet Relief every day during the midge season, even if rubbing behaviour appears under control, as it only takes one bite to set the cycle off again. We generally suggest applying in late afternoon/ early evening, as the midges tend to swarm and bite at dusk and dawn – so that's when a protective layer is most needed.
There's also an all-natural shampoo in the range which will clean sensitive, itch-prone skin without further risk of irritation.
Here's a link to the Sweet Relief Horse range
Q. My horse has minor wounds where he's rubbed so much. Which product should I look at?
Q. Do I need to use a fly repellent as well as the Sweet Relief products?
Q. How often should I wash my itchy horse, and what with?
Q. The skin on my horse's legs flares up when exposed to mud and moisture. What should I do?
Q. My horse is itchy all year round. What do you suggest?
Q. What is the best product for face and other sensitive areas?
Q. Are your products safe to use in the heat of the sun?
Q. Where should I patch test?
Q. Do you have anything that works on horse flies?
Q. Why does my horse seems to get flaky skin after using the Sweet Relief products?
Q. What product is best to soothe itchy dog paws?
Q. Can I use different Biteback products together?
Q. What's in your products?
Q. Which Sweet Relief product do I need?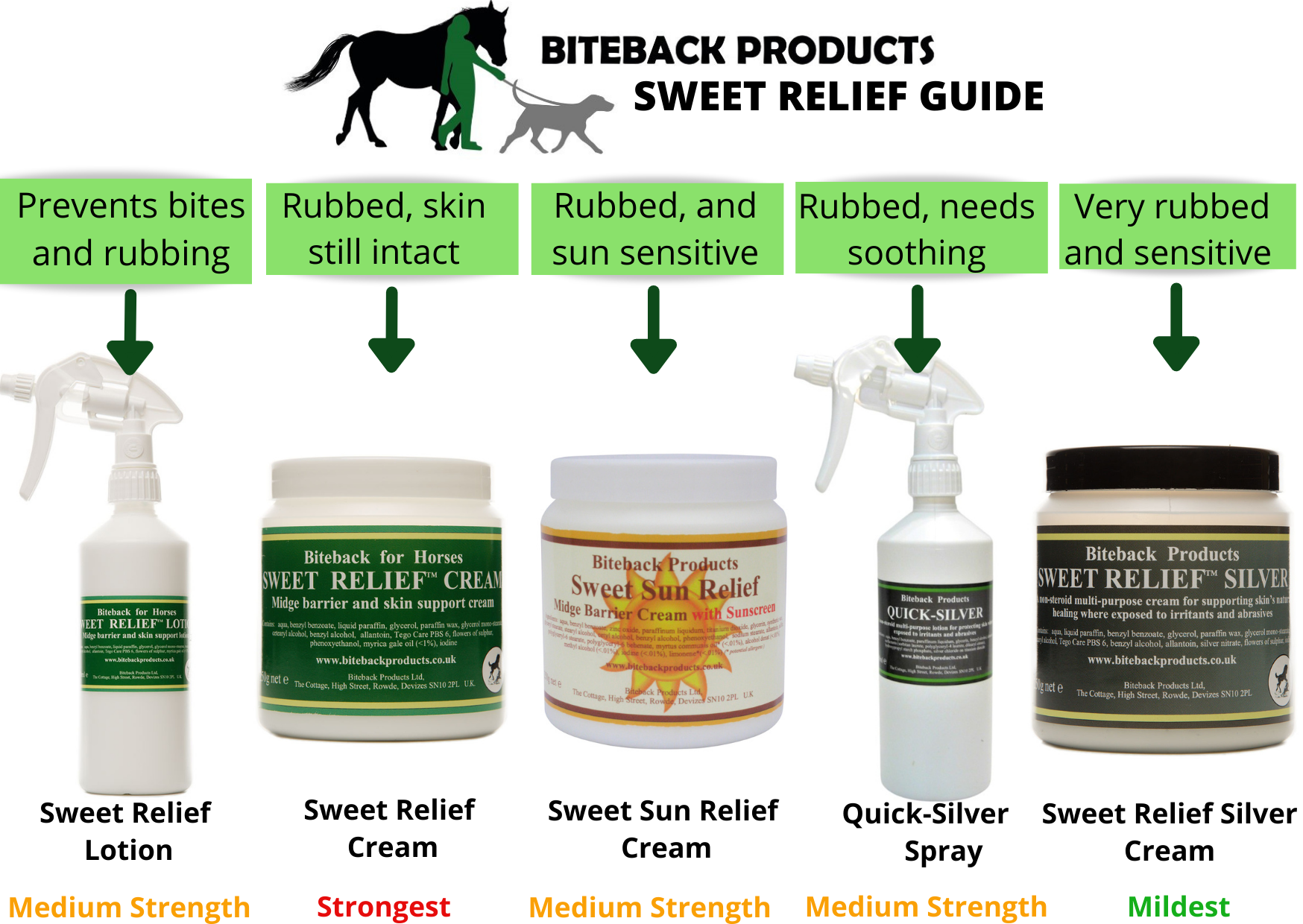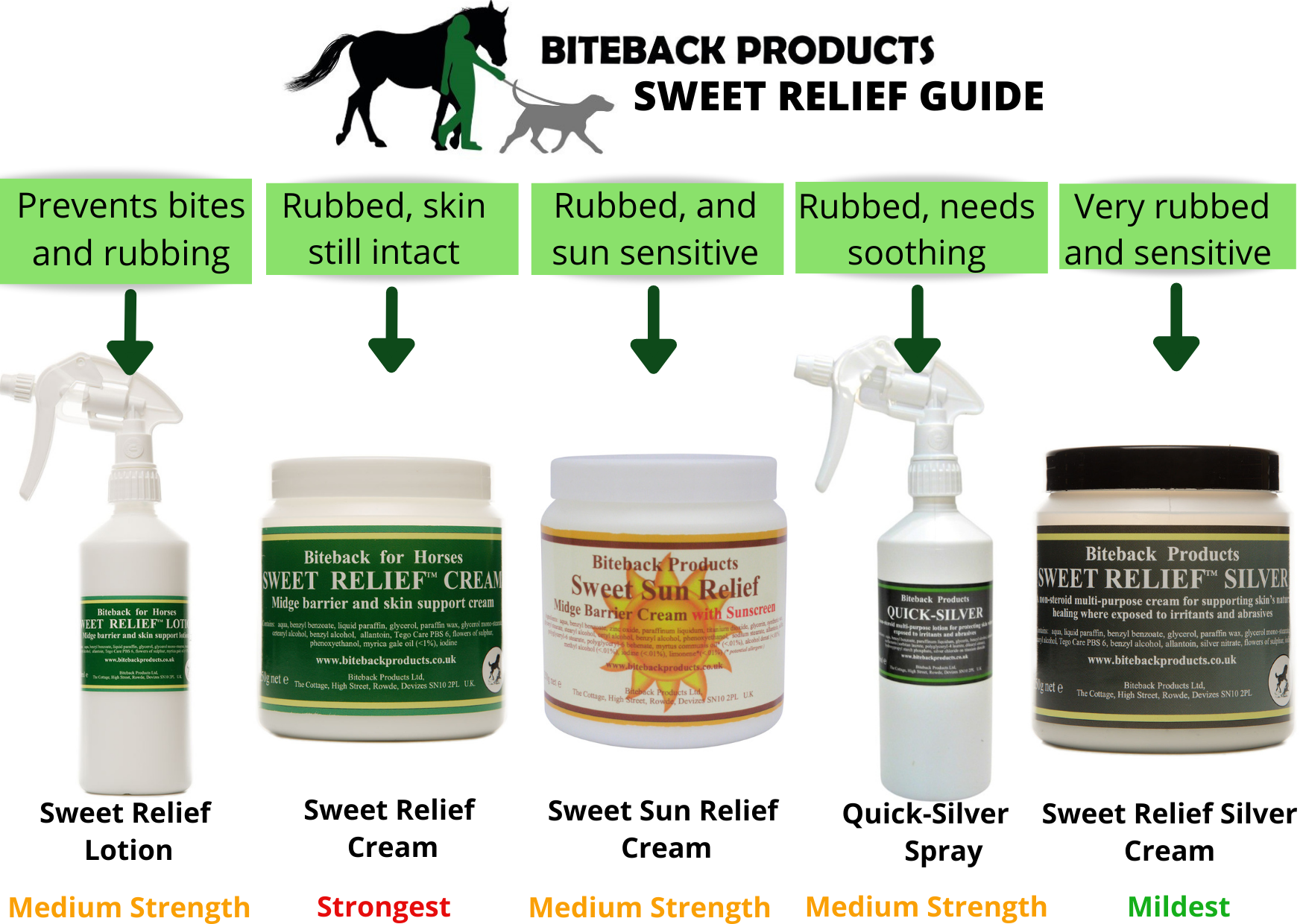 Shipping
We ship to most countries in the E.U. We don't charge U.K. VAT on these orders. Shipping costs will apply, and are added at checkout. Import VAT will be due on delivery, and possibly a courier charge too.
We don't currently ship to North America.
For all other countries - please get in touch.
How long will it take to get my order?
What shipping carriers do you use?
Why is it so expensive to ship to the Highlands & Islands?
Returns
We always aim at making sure our customers love our products, but if you do need to return an order, we're happy to help. Please get in touch and we can take you through the process.
Our full returns policy is here.
General
Can I sign up to your newsletter?
Yes! Just enter your email in the sign up form at the bottom of this page, and you'll be added to our subscription list. You'll be sent updates, opportunities to be part of trials, and more.
Do you have any discounts and offers?
What are your company ethics?
Do you offer a Charity discount?